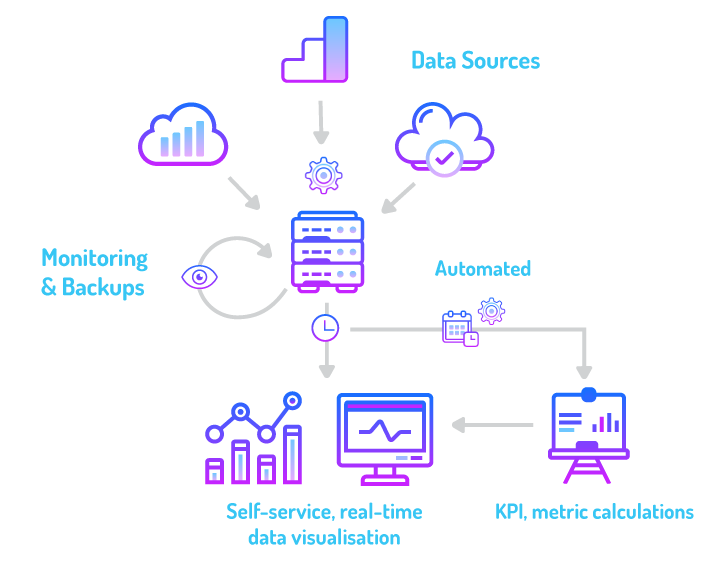 Enabling Data Driven Businesses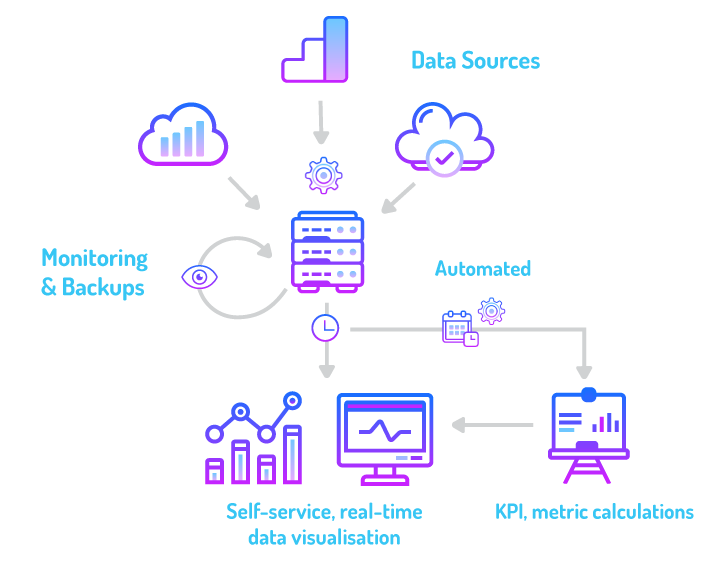 As we advance into the digital age, businesses are slowly unlocking their potential with data science and A.I. technologies. It all starts by adopting these data-driven practices:
Multiple data sources fed to one central location
Advanced data collection & storage methods
Self service, real-time and automated reporting
Detailed KPI & metric calculation
The following data science & A.I. techniques can be used to provide a defensible competitive edge to businesses:
Churn analysis – predict the likelihood of customers discontinuing your service. Take action before they do.
Customer segmentation –  segment your customers based on buying behaviour, interests and other attributes.
Predictive models – predict sales, inventory levels or how likely a customer will buy your product.
Sentiment Analysis – find out what people think of a given product, company or topic.
Natural Language Processing (NLP) – reveal the structure & meaning of speech & text.
Computer vision – get insights from your image & video content with object detection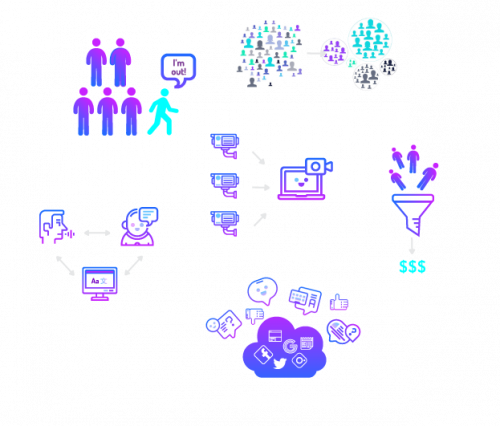 Reveal business insights from your data. Combine all your data sources and display important data fields on your customised business dashboard.
Executive dashboard
Sales, marketing & customer analytics
Finance, operations and HR analytics
Self-service B.I. dashboards
Automated reporting features
Before any Data Science & A.I solutions can be implemented, a sound data strategy is required. This is crucial to ensure:
Data integrity – quality & consistency
Security – prevention of data leaks
Increased system & query performance
Timely access to data
Hence, our team formulates solutions only after careful analysis of your business and technological infrastructure.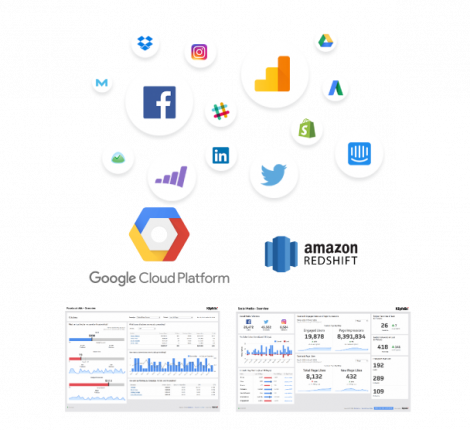 Start making data-driven business decisions by speaking to us now. We offer a Free Consultation that consists of and analysis of your business along with a data audit.
Email us now at hello@surge.my or leave your details in the form!